This week has been filled with fun fall activities for the kids. Monday Megan's class went to a small pumpkin farm. That would have been more fun had it not been so COLD! It was the coldest morning we've had yet this fall.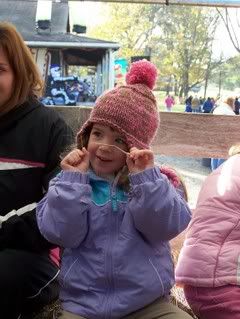 On Tuesday afternoon we went to the nice big pumpkin farm with daddy and grandma. That was lots of fun. We chose to go on an afternoon because we knew they wouldn't be so busy. We looked at all the pumpkin people, and visited all the animals, then played on the wooden tractor, train and airplane. Since we were there at dinnertime we had a nice pumpkin farm dinner of cheese fries, hotdogs, and cinnamon donuts. YUM! Normally we try to eat a bit healthier but enjoying their food is all part of the fun. . .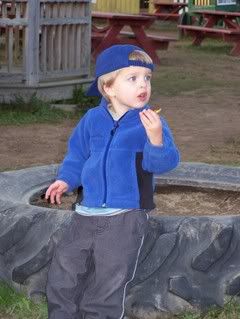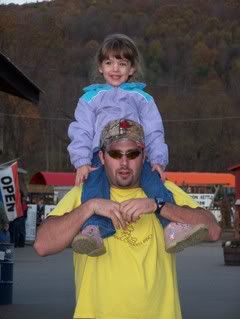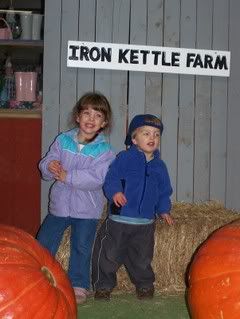 Today is Halloween so all sorts of fun activities were planned. Megan and her classmates all dressed up in their costumes and got to trick or treat around their school building. That was fun. All the office ladies had bowls of little treats out for the kids to take. Mostly things like stickers, and toy rings, and pencils. The nurse had out bandaids which I thought was cute! LOL! After school we went right to Grandma's work, where all the ladies had goodies for the kids, and then we stayed for a pizza party lunch. The kids haven't even trick or treated for real, and we've already got a bowl full of goodies. Which, like all moms with any sense, I plan to ration.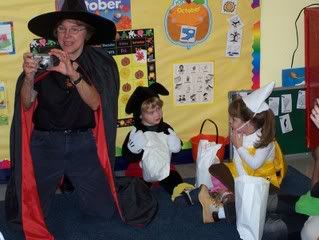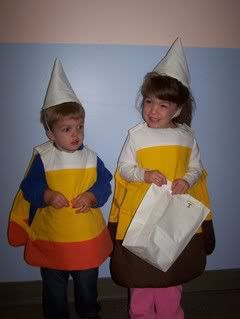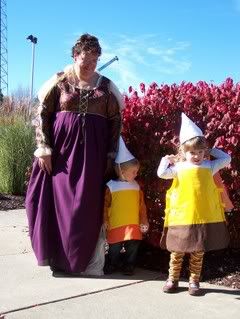 This afternoon I also worked on raking leaves in the backyard. Such a big job, but at least this year I have a puppy and some kids who enjoy it which makes it a bit more fun...