This Summer I have managed to find time to read. . . A LOT! Most of the books I have borrowed from my Mother-in-law who has an endless supply given to her by a coworker. A few of them I have purchased myself. Here is a list of the books I have read (though I may have missed a few) and my very brief reviews.
Redemption Series (5 books) by Karen

Kingsbury

. This series follows the Baxter family joys and sorrows. It is contemporary romance. These are very very good. If you read these, make sure you have a tissue box nearby.



FirstBorn

Series (5 books) by Karen

Kingsbury

. This series follows the Baxter family again, as they discover a family secret and face the cancer and loss of their mother. Definitely another

tear jerking

series. These were also very good, though I did find at the end of the 10 books in these two series I was beginning to think that she just needed to end it. I don't think the family can take anymore tragedy and well, they were beginning to drag. It's hard for me to believe that there is another series to follow about this family.


Divine by Karen

Kingsbury

. This novel was excellent! It is religious women's fiction. A Mary

Magdalene

type story of forgiveness and grace, and overcoming a life of tragedy and heartache with the help of our Heavenly Father. A really beautiful story. One that I was definitely

recommend

reading.


Redemption by

Marylu

Tyndall. I could NOT put this book down! A wonderfully gripping romance about a lady and the pirate who

rescues

her. LOVED this! It has a sequel called Reliance. I haven't read that one, but plan to just as soon as my sister-in-law is done with it.


Brides of the Empire by Darlene

Mindrup

. Three stories about Christian women and their journey of love in the Roman empire during the time of Nero when Christians were persecuted. Enjoyable quick reads.


Rekindled by Tamera Alexander. This is the story of the struggle of a woman to survive in the West after her husband disappears and the chance to fall in love with him all over again. Another excellent book. I look forward to read the next two in the trilogy: Remembered, and Revealed.


Pieces of Silver by Maureen Lang. This book was pretty good, but probably my least favorite of all the books I've read this summer. It is the story of a young German American women who finds herself without a job due to mistrust of German's during the First World War. She then struggles to believe that the man she thought was was going to marry is a German Spy, and finds herself falling in love with the Secret Service agent who is trying to get her to betray the man she thought she loved.


The Oak Leaves by Maureen Lang. Though I didn't care as much for the first book I read by Maureen Lang, this one on the other hand was a touchingly original story! This is the story of two women in the same family, one from the nineteenth century and one in the twenty-first century, who find their lives dramatically affected by "Fragile X syndrome". I would

recommend

this book to anyone who has a child who has been diagnosed with any type of life-altering disorder. The author has a child with Fragile X Syndrome. And the books takes you through the very realistic gamut of emotions that a women whose child has been diagnosed with this disorder would experience.


The Hawk and the Jewel by Lori Wick. As with every book I've ever read by

Lori

Wick, this was wonderful! Sometimes her characters seem a little too perfect, but I enjoyed it nonetheless.


Wings of Morning by Lori Wick. Another great read by Lori Wick.


Heritage of Lancaster County Series (3 books) by Beverly Lewis. This is the story of Katie Lapp, an

Amish

girl, who finds out she was actually and "English" baby adopted by the

Amish

and her struggle to discover who she really is. Not the first series I've read by Beverly Lewis, and like the books I've read before, I was not

disappointed

!
I believe those are all the books that I have read this summer. Only twenty-two books! If you can't tell from this list, I love to read! All of these books I thought were very good, but my two favorite were: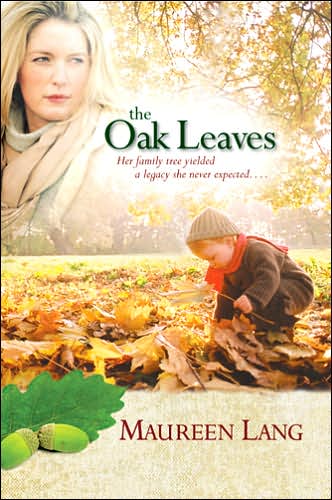 I think I liked these books so much because they have a genuine message. Not just the age old repeat of a man and a women falling in love, but stories about real life heartache and tragedy and the hope and strength found through Christ. Both are truly moving stories and if you haven't read them yet, you definitely should!
Today I plan to start my next book. The Blue Bottle Club by Penelope J. Stokes. I've had this book sitting on my bookshelf for a few years. It was a gift, and I've just never gotten around to reading it. I actually forgot about it until just now that I'm in between reads and was searching my shelves for something good. I'll be sure to let you know how I like it.