I've been tagged! And it happens to be about one of the more embarrassingly cluttered parts of my house. Oh well, you asked for it! LOL!
So here is what is on my fridge. . .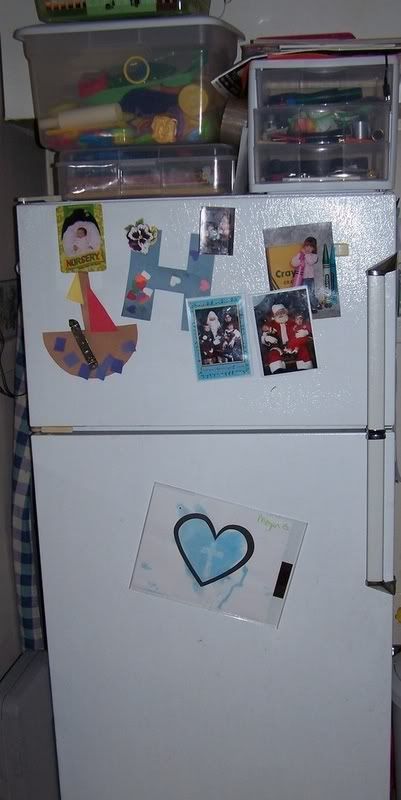 As you can see my fridge is decorated with pictures of my kids and art projects that Megan brings home from school. The top of my fridge I use for storage of the kids playdough, their coloring supplies, a bin of Megan's school projects, and my husband's bin of keys, tools, business cards and other 'junk'. I really wish I had a better place for those things, but right now I don't so that's where they stay.
OK, now I'm going to tag Heather. . .